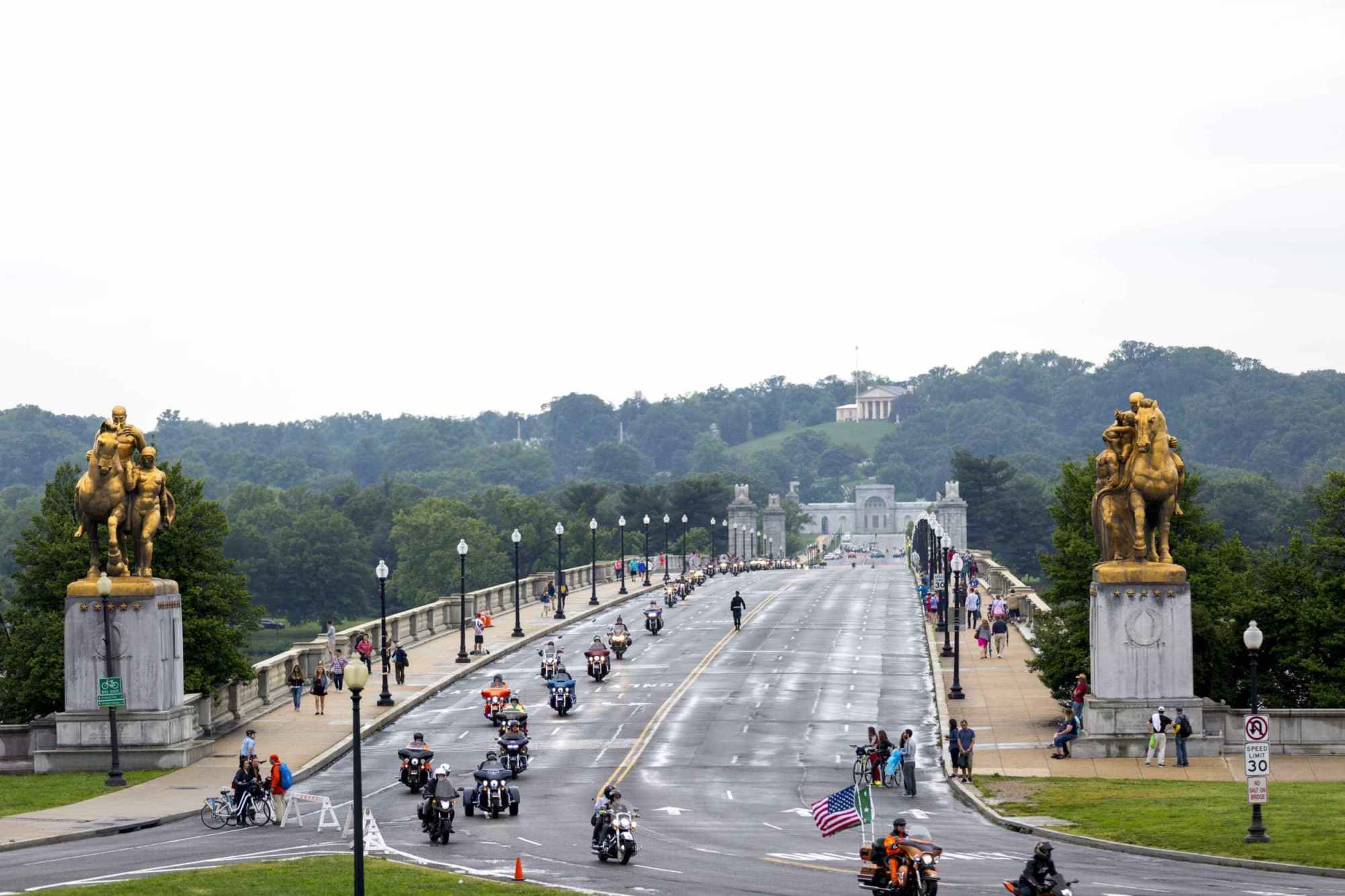 Moving to Arlington Va – A Comprehensive Guide guaranteed to assure you of a smooth transition. How exciting that you are considering moving to Arlington VA! Of course, it can be daunting as well, especially if you have never visited before and have no idea what to expect. Perhaps it has to do with a job transfer. Military? God bless you and thank you for your service – you are sent all over the globe with a moment's notice! Never fear though, I have you covered – I'm a Military Relocation Specialist as well.
So let me tell you a little bit about what you can expect by moving to Arlington Virginia in this must-read guide. And remember, if you don't feel like reading right now and have a question you wish to be answered, just give me a call at 703-920-0003 and let's have a little chat.
SHORTCUTS: – JUMP TO LISTINGS
WHERE IS ARLINGTON VA?
Arlington Virginia is part of the Washington DC Metropolitan region consisting of Virginia, Washington DC and Maryland. The three regions are very close in parts and on any given day many people can traverse at least two of them, if not all three.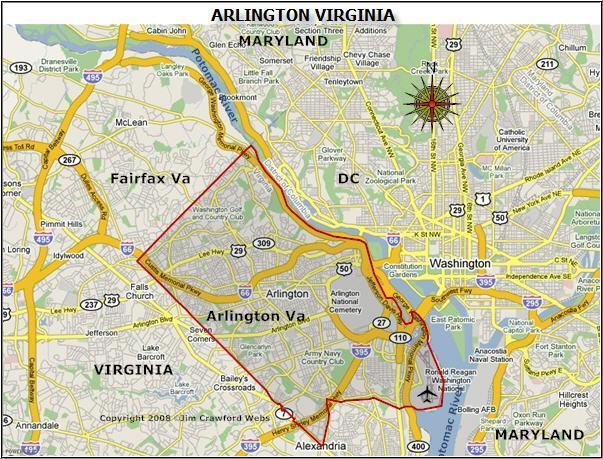 It is only a stone's throw across the southern bank of the Potomac River and the Lincoln Memorial in Washington DC. It is also bordered by Fairfax County and the City of Falls Church to the west and the City of Alexandria to the southeast. This location is a key component of its popularity, being so close to the seat of government in Washington DC.
So, score one for LOCATION! LOCATION! LOCATION!
Arlington is the smallest self-governing county in the United States, occupying a mere 25 square miles.
With Arlington County's population estimated at 230,050according to the 2016 figures (Wikipedia), it is the sixth largest county in Virginia and also the sixth highest-income county in the United States by median family income. It also boasts the highest concentration of singles in the region!
HOUSING IN ARLINGTON VA
I hate to break it to you, but if you're like most people who move to Arlington VA, you are going to experience some sticker shock because home prices do rank amongst the most expensive in the nation.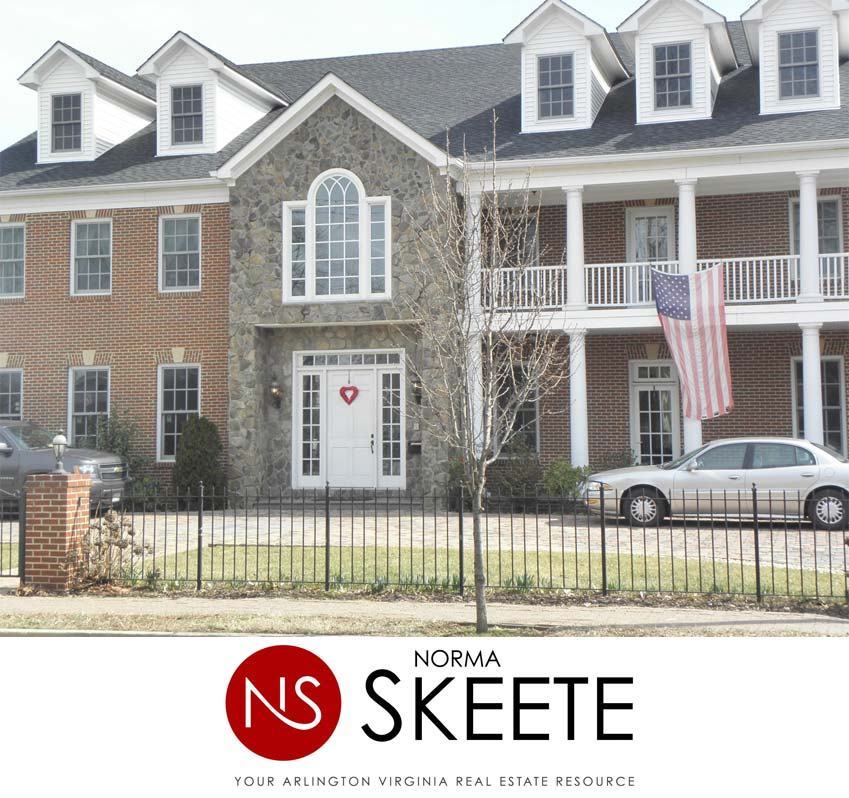 CHECK COST OF LIVING IN ARLINGTON VA PER SPERLING'S BEST PLACES
Do not, repeat, do not think you are going to get a 3 bedroom single family home in Arlington for $200,000 or $300,000. That animal does not exist.
Still, the selection of homes in Arlington VA is very diverse. There are many small, quaint homes harking way back, some of which are deemed to be historical and are entered in the National Registry of Historic Places. Looking for contemporary-styled homes? Check! Brick bungalows? Check! McMansions? No problem! Row-type homes – townhomes? You got them!
BUYING A CONDO IN ARLINGTON VIRGINIA? HERE ARE SOME THINGS YOU NEED TO KNOW.
Last but not least are the adult communities (age 55 & over). They boast varying designs, lifestyles, entrance requirements, prices, and costs.
So, no matter your taste, when moving to Arlington VA, there is a home for you!
A very diverse selection of homes!
REAL ESTATE IN ARLINGTON VA
Real estate in Arlington VA tends to be very resilient. In down markets, the drop in prices is never as precipitous as elsewhere. Values are maintained pretty well.
At the time of writing, prices have seen a steady increase as a result of the low inventory across the area as a whole, further exacerbated by the interest rate increases being imposed by the Federal Reserve since the beginning of 2018. This has resulted in a lag of sales year-to-year when compared to 2017.
But wait, that was only until THE AMAZON FACTOR reared its head. What, you haven't heard that an AMAZON headquarters will be moving to Arlington Virginia? Specifically to Crystal City, which is being re-named POTOMAC LANDING?
What this means is that we can no longer discuss real estate in Arlington VA and moving to Arlington VA without considering the advent of the new employer AMAZON and its impact on numerous facets of the County.
Immediately following the announcement there was a crush and rush of interest in Crystal City in particular and other immediate neighborhoods and even across state lines. There were upward adjustments of some home and condo prices ranging from a low of $5,000 to a high of $30,000. As a result, at the time of writing, pretty much all the inventory in Zip 22202 is gone. The rush of buyers – mostly investors – have not seen any perceptible increase in new homes or condos coming on the market. This is in line with the norm for this time of the year.
Although it is unlikely that this pace of sales will continue, it can be safely assumed that winter sellers might be reluctant to lower their prices.
So, LIVE, LOVE, ARLINGTON! I live here. I work here. I socialize here. Come see for yourself! Give me a call for an in depth discussion of the market!
NEIGHBORHOODS OF ARLINGTON VA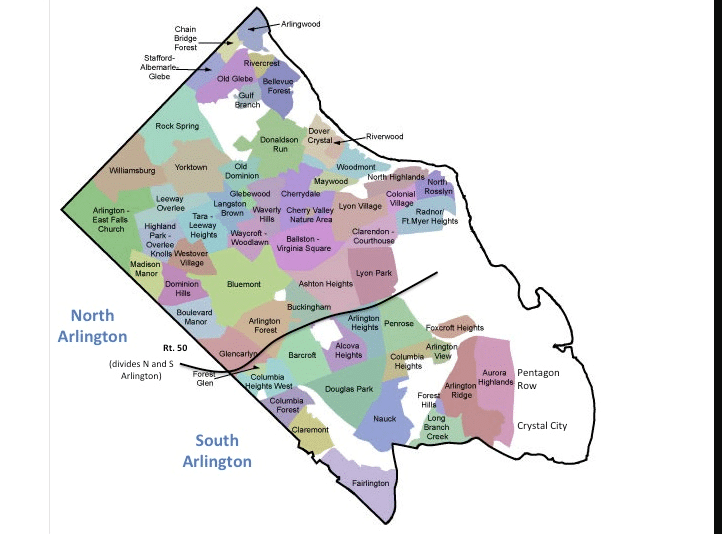 There are many small neighborhoods in Arlington VA. Where do you wish to live? These are known as Urban Villages, many of which are sought-after locations within the county, primarily in and around the Metro Rail stations.
As a result of the urbanization drive, many new developments and re-developments feature housing (mostly condominiums) atop ground- level retail establishments.
Another aim of this urbanization push is to discourage dependency on automobiles. The result is not only a proliferation of housing but also grocery stores, restaurants, entertainment and places of employment. All concentrated together in any given neighborhood resulting in high walkability scores.
SO, IT IS EASY TO DITCH THE CAR!
HERE ARE HIGHLIGHTS FROM SOME OF THE NEIGHBORHOODS LISTED BELOW –
Clarendon – hot spot of the young and restless – sought after by most who move to Arlington VA – lots of restaurants, bars and night life – mostly condos and townhomes centered around the Metro Rail Station – close to everything! Shopping and supermarkets!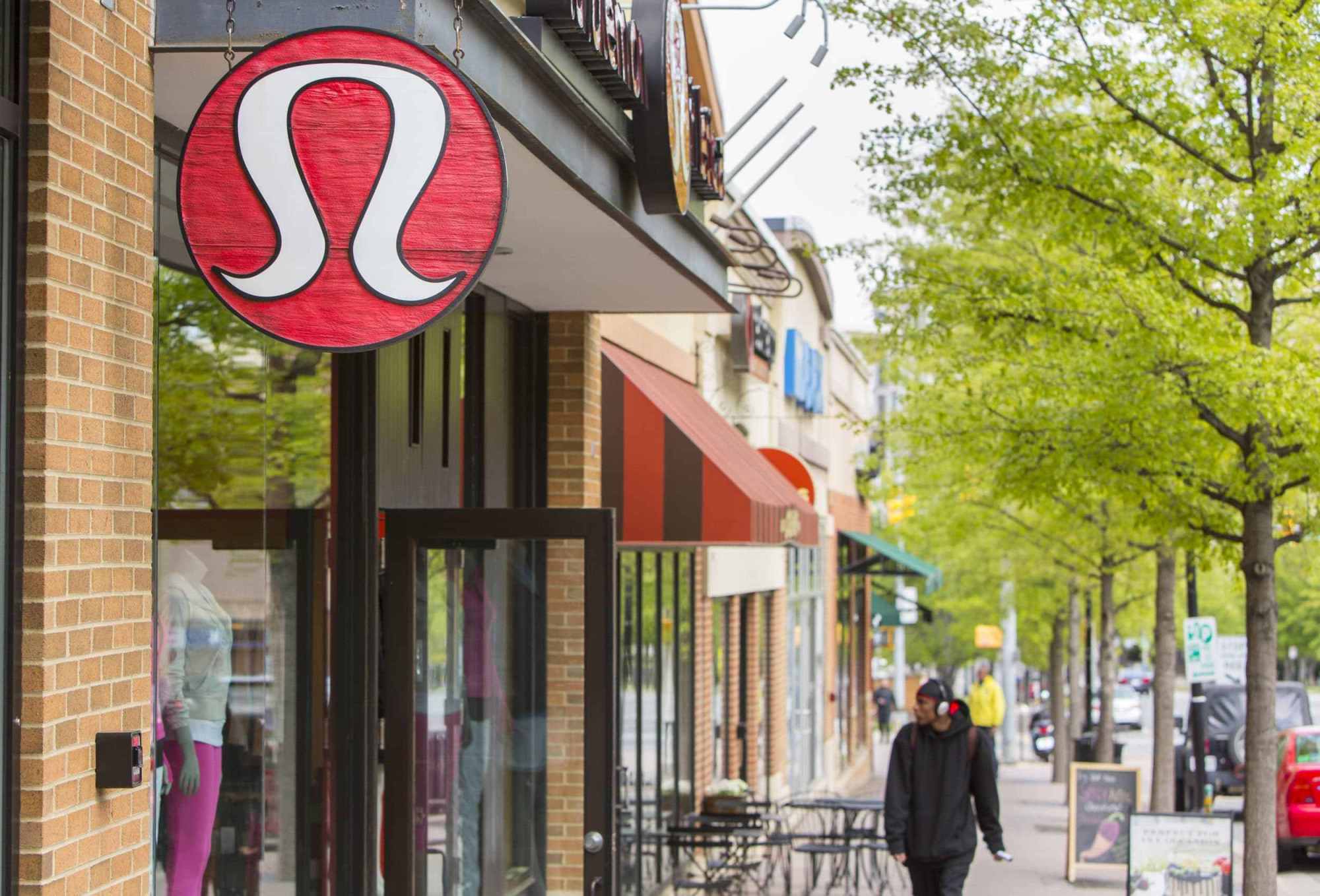 Ballston – following on the heels of Clarendon, especially with the total makeover slated for completion in 2020. Home of Ballston Mall, also getting a facelift at the time of writing!
Country Club Hills– mature – family oriented – larger single-family homes with well-manicured lawns – wide tree-lined streets.
Fairlington – Huge townhome complex derived from World War II housing facilities. Very popular and affordable!
| | | |
| --- | --- | --- |
| Alcova Heights | Courthouse | Maywood |
| Arlington Forest | Columbia Heights | Nauck |
| Arlington Heights | Columbia Heights West | North Highland |
| Arlington Ridge | Crystal City | North Rosslyn |
| Arlington View | Dominion Hills | Old Dominion |
| Arlington-East Falls | Donaldson Run | Olde Glebe |
| Ashton Heights | Douglas Park | Penrose |
| Aurora Highlands | Dover Crystal | Pentagon City |
| Ballston-Virginia Square | Fairlington | Radnor-Ft Myer Heights |
| Barcroft | Forest Glen | Rivercrest |
| Bellevue Forest | Foxcroft Heights | Riverwood |
| Bluemont | Glebewood | Rock Spring |
| Boulevard Manor | Glencarlyn | Shirlington |
| Buckingham | Gulf Branch | Tara-Leeway Heights |
| Chain Bridge Forest | High View Park | Waverly Hills |
| Cherrydale | Highland Park – Overlee Knolls | Waycroft-Woodlawn |
| Claremont | Leeway | Westover Village |
| Clarendon | Long Branch Creek | Williamsburg |
| Colonial Village | Lyon Park | Woodmont |
| Columbia Forest | Lyon Village | Yorktown |
These villages are distributed between North Arlington and South Arlington where North Arlington is above Route 50 and South Arlington is below.
TRANSPORTATION IN ARLINGTON VA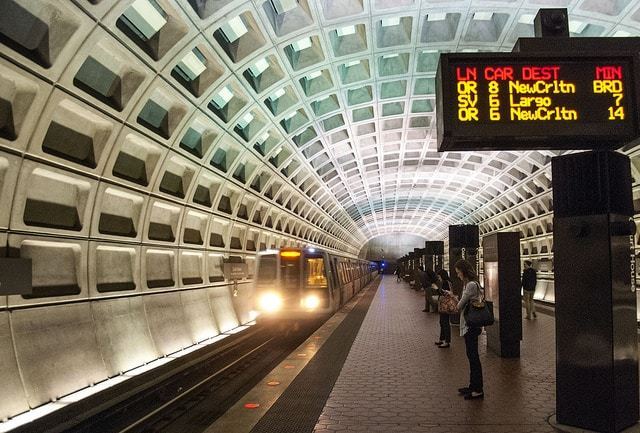 No doubt with a move to Arlington VA, transportation will be high on your list. So, here's the story. Even if you are not within walking distance of a Metro Rail Station or a Metro Bus stop, a quick 5 to 10-minute drive will get you in proximity. Plus, there is Arlington Transit (ART) which is a bus system designed to connect neighborhoods with nearby Metro stations.
There is also the Zip Car-sharing service with drop-off and pick-up locations all around the city. Just as prevalent are the bike share stations.
You are never too far away from one of the major highways – Route 50, Route 66, Highway 395 no matter where you live in Arlington VA.
But of all the numerous transportation modes, the pride of the pack is the Metro Rail service by way of the Blue, Orange, Silver and Yellow lines.
The Blue Line's first stop in Arlington is Arlington Cemetery, with the last stop being Franconia-Springfield.
The Yellow Line's first stop in Arlington is Pentagon, with the last stop being Huntington.
The Orange Line's first stop in Arlington is Rosslyn, with the last stop being Vienna.
The Silver Line's first stop in Arlington is Rosslyn, with the last stop being Wiehle-Reston East.
Note: The Red and Green Lines do not go to Arlington
Thousands of residents use this mode of transportation each day to get to and from work or to gain access to the rest of the Washington Metropolitan area. There is also service to Ronald Reagan National Airport.
Depending on where you move to in Arlington VA, you can be in DC in less than ten (10) minutes by car or Metro Rail. You can also walk or ride!
Bottom line, transportation in Arlington VA is excellent. It is easy to get around!
SCHOOLS IN ARLINGTON VA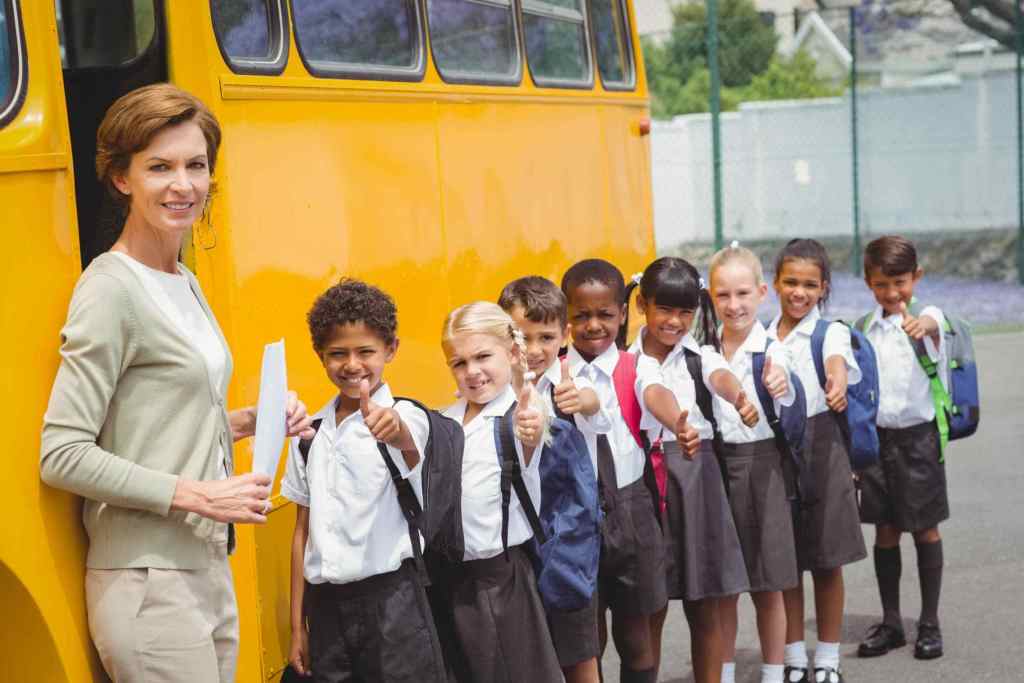 Are good schools a priority for you on your move to Arlington?
The Arlington Public School system is one of the most laudable school systems in the country, having racked up numerous awards for many of its individual schools which can be listed in the "sought-after" category. Williamsburg Middle, Arlington Science Focus, Nottingham Elementary, Jamestown Elementary, McKinley Elementary, and Yorktown High are a few.
There are twenty-three (23) elementary schools, six (6) middle schools, and five (5) high schools.
The 2015 enrollment figures for pre-K12 students was 25,678 coming from more than one hundred and twenty (120) countries.
In addition to the elementary, middle and high schools, there are some alternative programs that are offered as well, e.g
Arlington Community High School – a fully accredited alternative high school for students whose life circumstances have interrupted their schooling.
Langston High School Continuation Program which offers students flexibility in the way and timeframe in which students can earn their high school diplomas.
Stratford Program which is a secondary school for students who have special needs.
New Directions designed for a small group (30-35) of students with behavioral difficulties.
Thomas Jefferson High School for Science and Technology and H.B. Woodlawn an alternative secondary program where students control much of their education and do not have continuous adult supervision.
HOSPITALS IN ARLINGTON VA
Virginia Hospital Center located at 1701 N George Mason Drive is the main hospital serving Arlington. It is a member of the Mayo Clinic Core Network and a Top 100 hospital for Patient Experience by health grades. If you are worried about health issues, like many people, you can plan your move to Arlington VA to be within a comfortable distance to one or more medical facility.
In addition, there are more than fifty hospitals across the Washington Metropolitan Area within close proximity. Among them are Inova Alexandria Hospital, George Washington Hospital, Medstar Georgetown Hospital and Sibley Memorial Hospital all in Washington DC.
TAXES IN ARLINGTON VA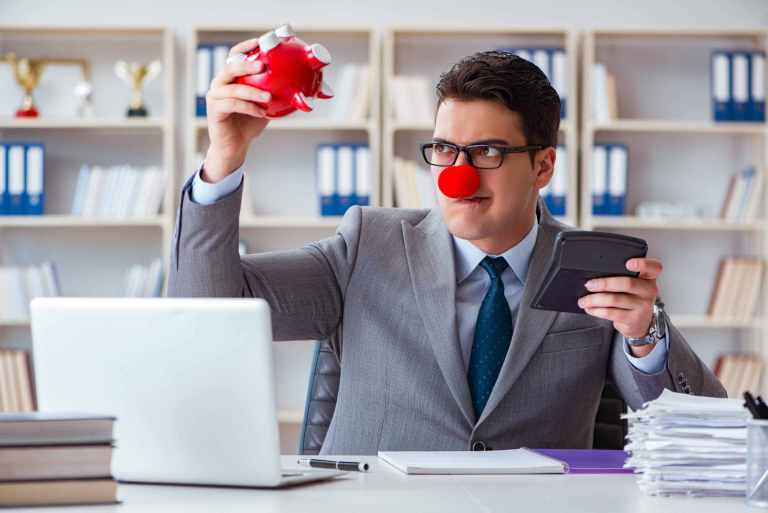 Real Estate Taxes in Arlington VA is due on 5th October and June 15th each year. Properties are assessed early in the year and the values are then multiplied by the rate determined by the County Board. The current rate (2018) is 1.006% per $100 of assessed value.
There is an assessment appeals process as well as tax relief and exemption programs.
There is also a Personal Property Tax in Arlington VA. It is levied on cars, trucks, buses, motorcycles, motor homes, trailers, motor scooters, semitrailers, boats, and aircraft.
SHOPPING AND DINING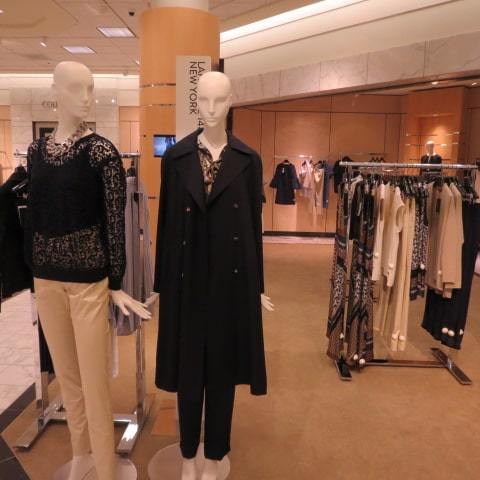 Love to shop? Love to eat out? You will definitely feel right at home with all that Arlington has to offer in these two categories.
There are two major shopping malls in Arlington VA – Pentagon City Mall and Ballston (Quarter) Mall.
PENTAGON CITY MALL
Pentagon City Mall (Fashion Center) is located in South Arlington on Hayes Street where it shares space with the Metro Rail Station, making it super convenient for shoppers outside the area as well.
It is a world-class structure with over one hundred and seventy (170) stores including high-end names such as Nordstrom's, Macy's, Appleand Rolex.
There is also a huge food court offering food of every variety to suit the most discriminating palates.
Step across the street and more shopping is available at COSTCO among other stores.
In neighboring Pentagon Row, there are still more small shops and many restaurants plus a Harris Teeter Grocery.
BALLSTON QUARTER (MALL)
Major renovations to Ballston Mall which is located at 4238 Wilson Boulevard in North Arlington commenced over a year ago which will produce a spectacular shopping arena complimented by facades, a new plaza, mews, streetscape, and garage improvements, while the site of the existing Macy's Home Store will be transformed into a mixed-use building (combination of residential and retail) of which 51,000 square feet will be ground floor retail.
There are small shopping plazas all across the city where names like CHICO's, Pottery Barn, BARNES & NOBLE, Crate & Barrel, ETHAN ALLEN, The Container Store, SEPHORA, Williams-Sonoma will be familiar.
These are complemented by well-known grocery chains – WHOLE FOODS, Trader Joe's, HARRIS TEETER, Safeway, GIANT, Shoppers Food Warehouse.
DINING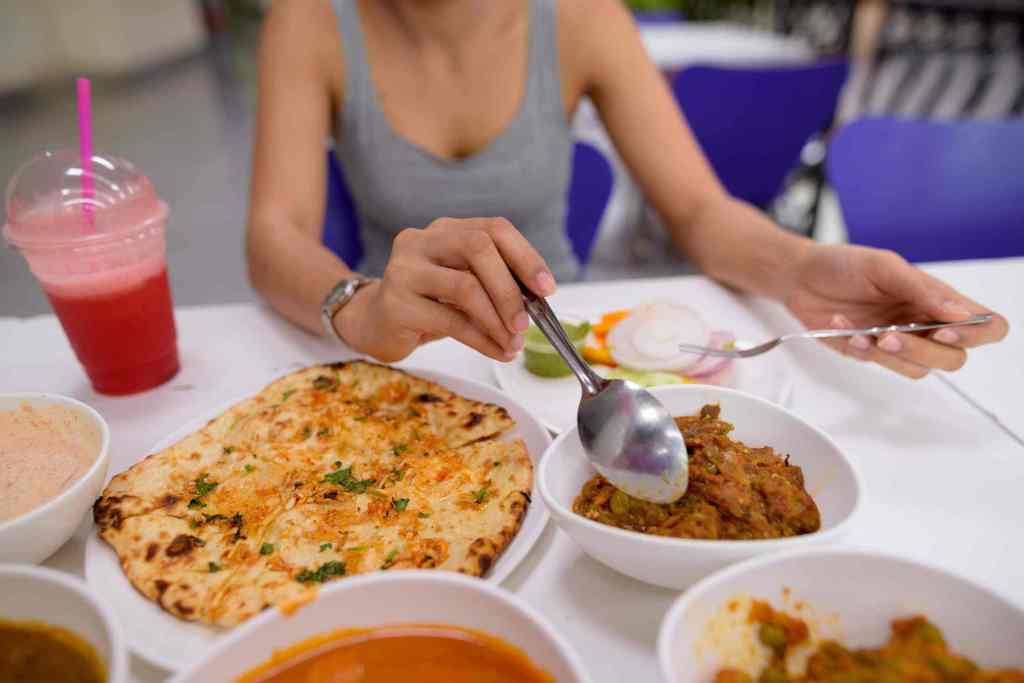 Hungry? Walk or drive the length of Clarendon Boulevard and you will be fed in a different type of eatery for weeks!
How about FIREWORKS AMERICA PIZZERIA & BAR, Me Jana, RAYS THE STEAK, Corner Bakery, COSI, California Tortilla, IRELANDS FOUR COURTS, Summer Restaurant, BEN'S CHILI BOWL, Rhodeside Grill, CHEESECAKE FACTORY, Delhi Club, FOUR SISTERS GRILL, Sakura to name a few.
Feel for some French cuisine? La Cote D'or at 6876 Lee Highway will not disappoint.
There are eating establishments along most major thoroughfares, especially by the Metro Rail stations and within each neighborhood. How about some barbecue ribs from Texas Jack's Barbecue on Arlington Boulevard?
BOB & EDITH'S DINER, La Betttola Restaurant, BONSAI SUSHI, Portofina, TOP THAI, Café Italiana, CANTINA MEXICANA, Taste of India, ENJERA are some of the South 23rd Street establishments.
Need something more upscale? There is famous steakhouse Ruth's Chris on Crystal Drive high up on the 11th Floor with an amazing view of the airport skyline. A couple of steps there is yet another famous steakhouse Morton's in addition to McCormick & Schmick's.
More Crystal City restaurants include Legal Seafood, UYGHUR CUISINE, Buffalo Wild Wings, JALEO, Chipotle, TORO, Ted's Montano Grill, CHICK-FIL-A.
Plus there are more fast food joints than you can shake a stick at.
A new one with a different twist opened recently on S Fern St. called ROTI MODERN MEDITTERANEAN, all laid out for you to make up your own menu.
IT'S ALL HERE IN ARLINGTON! BON APPETIT!
MAJOR EMPLOYERS IN ARLINGTON VA
In addition to the FEDERAL GOVERNMENT which is the largest single employer, other major employers in Arlington VA include
IT WAS ANNOUNCED JUST A WEEK AGO THAT AMAZON WILL BE SETTING UP A HEADQUARTERS IN CRYSTAL CITY FOR 25,000 JOB OPENINGS.
PARKS IN & AROUND ARLINGTON VA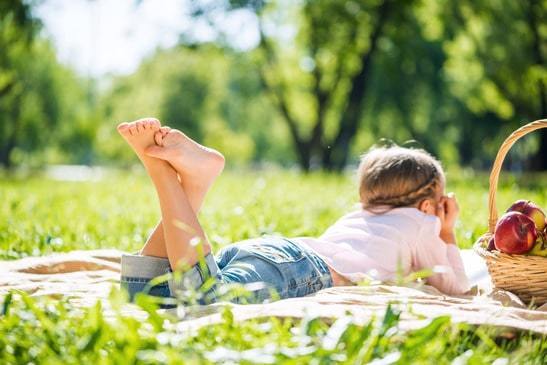 Arlington VA is the place for parks and biking trails, so if you are the outdoor type, Arlington is made for you! With over 1100 acres of parks and open spaces, there is a wide variety to choose from.
There are some with playgrounds, picnic areas, basketball, and other sports:FIND A PARK
Check out the most popular parks near Arlington VA Condominiums
ENTERTAINMENT
Whatever strikes your fancy by way of entertainment can be found in Arlington VA. Food festivals, weekly farmers' markets, marine corp races, movies, art, theatre (Arlington is home to the renowned Signature Theatre), bars, county fairs, major places of interest and tourist attractions like Arlington Cemetery, Air Force Memorial, 911 Memorial, The Pentagon.
If and when you exhaust these, Washington DC is but a metro rail stop away! There you will have access to all the world-renowned museums, theatre of all types and variety at The Kennedy Center, National Theatre, Arena Stage by the waterfront and so many more.
FAQS ABOUT MOVING TO ARLINGTON VA
Questions of one kind or another are always inevitable when moving to Arlington VA.
Where do I register my car? – DMVNOW.com or Call 804-497-7100
How long do I have to do so? – Within 30 Days of Moving In.
Where do I get my drivers' license? – Check with DMVNOW.com for Locations
How is trash removal handled?
Regular collection occurs weekly. Place containers at curbside no earlier than 5 PM the day before collection and no later than 6 AM the day of collection. Place recycling bins curbside on the same day as trash to recycle newspapers, magazines, mixed paper, bottles, and cans. Composting, yard waste, brush and leaf recycling are collected different times of the month for each community. Check with the Arlingtonchamber.org for details.
Are there choices for utility companies?
Check with ArlingtonVA.us for Utilities – Water is provided by the county, The Water Pollution Control Plant handles sewer and water – New Utilities for Water, Sewer, Refuse and Recycling are set up at 703-228-6570
Who are they?
Electricity is through Dominion Virginia Power – Phone provided by Verizon.com – Cable providers include Comcast of Arlington (703-841-7700) or Verizon FIOS TV of Virginia (800-837-4966) – Gas Provided by Washington Gas (703-750-1000)
Where is the nearest library? – 703-228-3348 to Find Your Nearest Library (Central Library)
How many hospitals are there? (See Hospital Section Above)
How do I obtain a license for my dog? Visit ArlingtonVA.US to register a pet or call 703-228-4000
Although this guide answers many of these questions, the list goes on and on. To supplement these answers and more, use the link to access a copy of the Arlington Chamber of Commerce Relocation Packet.
And if you are a business person, you definitely should become a member of this vibrant and active Arlington Chamber of Commerce once your move to Arlington VA is complete.
CONCIERGE SERVICE
Arlington VA is my home and I can help with your transition in making it yours too! I look forward to helping you Relocate to Arlington VA.
My help extends to getting you moved.
Are you interested in a concierge service, i.e. having someone getting you packed and unpacked once you arrive here?
Are you interested in getting items donated? Cleaners, etc.? Just ask and it will be done!