Buying a Condo in Arlington Virginia? Here Are Some Things You Need to Know
Posted by Norma Skeete on Wednesday, June 29, 2016 at 6:09 PM
By Norma Skeete / June 29, 2016
Comment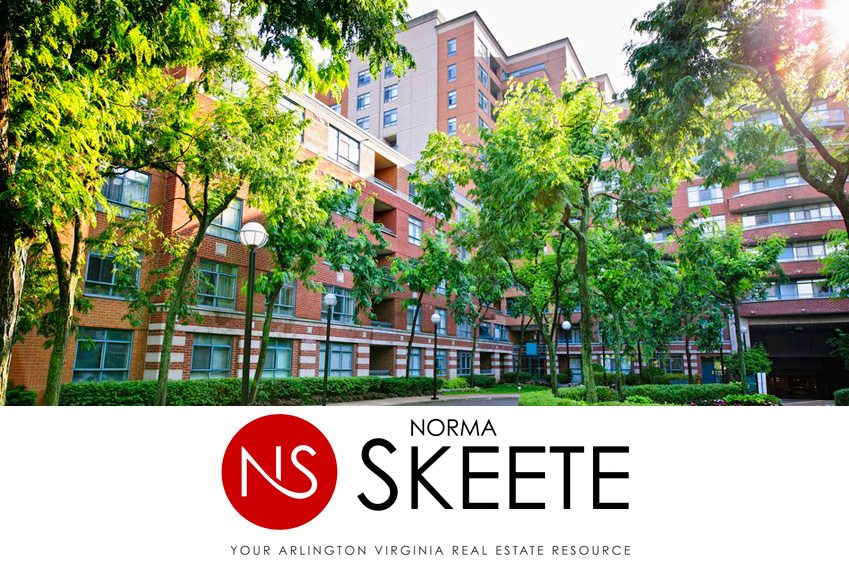 Buying a condo in Arlington Virginia can be an intoxicating prospect. If you are a first-time purchaser, just the thought of finally owning your own home, your own space to do as you like – a different color for every room - is enough to make you giddy.
If you are a senior no longer able to manage those stairs, you can hardly wait for that one-level living opportunity. And if you are tired of raking leaves and ploughing snow and tending the yard, you can't wait for the carefree living experience that comes with condo ownership.
But wait, there are important differences between buying a single family home and a horizontal-type home.
What do you get when you buy a condo?
When you buy a condo, it is space between the walls that are deeded to you. You personally own no land.
Co-Ownership
When you buy a condo, you immediately become a co-owner with all the other unit owners for what are called "common areas". There are different types of common areas – "general common areas", "limited common areas" and "exclusive common areas".
"General common areas" are used by all the co-owners, e.g. stairways and hallways, lobbies and amenities like pools. "Limited common areas" give access to only some co-owners, e.g. because of where a patio is situated, access might be limited to co-owners of a certain floor only.
Condo Fees
Just about everyone knows or have heard of condo fees. It goes without saying that someone has to pay for the upkeep of the common areas referenced above. Most of the condo fees are for this purpose. In addition, in the well-run complexes, a portion of the condo fees will be put in reserves to handle major upkeep or renovations and capital items replacement.
Still, it is human nature to look at a lower condo fee as an advantage. This is not necessarily so. You must dig deeper into the financials to see exactly how the fees are being spent in relation to the condo complex.
Remember also to look at this item when you are in the process of buying to ensure that you are not being asked to pay delinquent condo fees for which you are not responsible. A good closing and title company will ensure that you are not stuck with such a liability.
In looking at the condo fees, think about them in relation to the amenities. Are you going to use the pool? Are you going to use the tennis court?
If you are not interested in these amenities, then it would be best to choose a complex without them so that you are not paying for something that you are not going to use.
Who will be managing the condo complex?
If you cannot get an answer as to who is managing the condo complex you are about to buy, stay clear – find another complex. The management of a condo complex is too important an item to leave up in the air. How the condo complex is being managed will have a direct bearing on your condo fees as well as your living environment. You want good stewards of your condo fees.
New construction or not?
Most everyone like new things and so you might be eyeing a condo complex that is being built. Like buying a regular home from a floor plan, there are advantages and disadvantages.
With the condo, you will have first choice of an end unit on the highest floor with the best view, for example.
On the other hand, you are also going to be buying many unknowns. For example, you will not know about condo fees with a new construction. If you do, it is usually an unrealistic low figure.
You will not know about the management with a new construction. And quite frankly, you will not even know if you will actually close on that new construction unit because if the required number of units are not sold to satisfy the minimum requirement, they could very well decide to turn the building into an apartment for rentals.
With an older building, the financials will highlight for you all the deferred maintenance and just from appearance you will also have a good idea of how well the complex is being managed. You are in a better position to make an informed decision.
Condo Docs
All condo complexes will have condo docs including Articles of Association and Bylaws, the Governing documents comprising covenants, Rules and Regulations as well as Financials and certain Board Minutes and amendments to Bylaws and details of the insurance policy.
Details of any Special Assessments will also be found in these documents, whether in the minutes of Board Meetings or in the Financials themselves. Special assessments arise when proper reserves are not set aside (very low condo fees is a warning sign) for major repair and capital expenditures.
This is where you will find information on do's and don't's, amenities and the like.
Make sure you look them over to determine if there is something in them that you cannot live with. If this is the case, you will be able to use them to get out of your contract so long as you act within the stated contingency period.
Financing
If you are military personnel of any sort wishing to take advantage of the VA Loan Program, you must restrict your condo search to VA-approved condo buildings. The same restriction applies if you intend to use a FHA-backed loan. The building must be FHA-approved. A competent real estate professional like Norma Skeete will identify these buildings for you to ensure that you do not end up choosing a condo in a non-approved building.
Are ready to buy that Arlington Virginia condo? As an Arlington VA Real Estate Consultant, Norma Skeete is here to guide you through the entire buying process starting with an in-depth determination of your needs to your getting the keys at closing. Call her now at 703-920-0003.