Common Reasons Home Sales Fall Through
Posted by Norma Skeete on Monday, November 25, 2019 at 3:24 PM
By Norma Skeete / November 25, 2019
Comment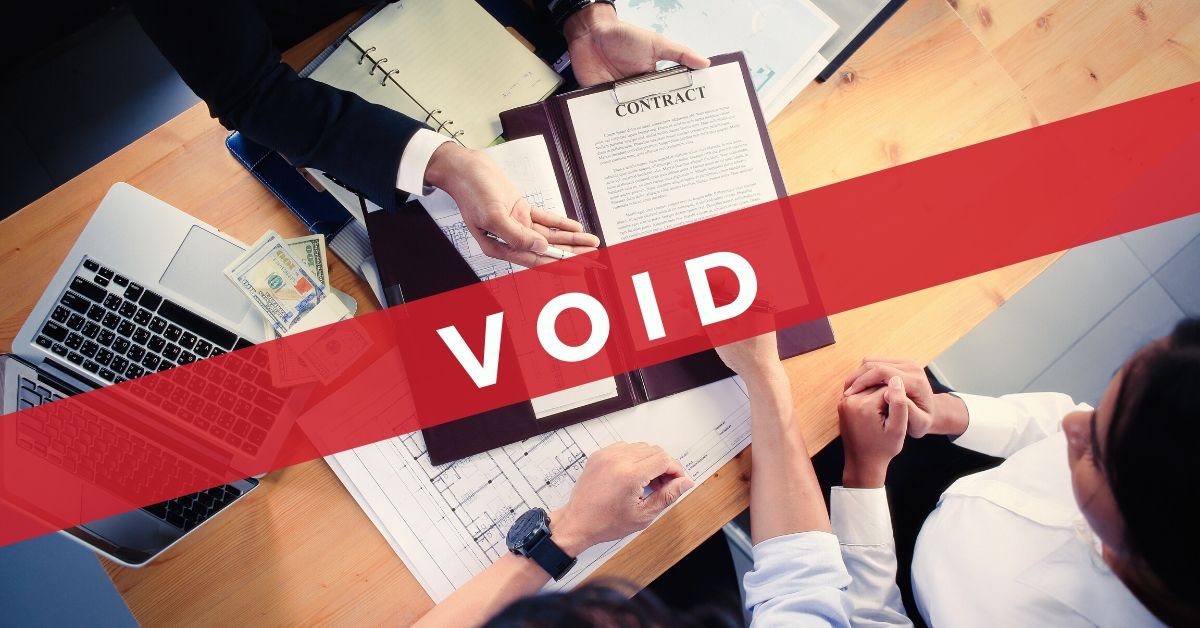 It is an exciting time when you receive a great offer on your Arlington Virginia home. You may feel like the hardest part of the home-selling process is complete. Unfortunately, however, it's not. There are many things that can go wrong, and obstacles you must work through that can delay and even cancel your home sale.
Here are some of the more common reasons why home sales fall through and what you can do to prevent them from happening.
Financial Issues
One of the most common reasons that your Arlington VA home sale will fall through is due to the buyer's finances. If the buyer has difficulty acquiring financing through a lender, this can delay your sale or stop it altogether. To prevent this from happening, you should always look closely at the offer being presented to you. You should only accept offers from individuals who have provided pre-approval letters from a lender. If you receive a cash offer from a potential buyer, this offer should go to the top of your priority list as it takes away this particular issue.
Home Inspection Issues
After an offer has been accepted, it is recommended that buyers conduct a home inspection. This will alert them of any problems or hidden issues on the property. If major repairs or problems do arise, this could turn a buyer away. When you look at the offer being presented to you, look for inspection contingencies. Work with your real estate agent to ensure that a win-win strategy is in place to deal with inspection items without delay or loss of the buyer. For instance, the listing could include wording to the effect that the property is being sold "as-is" and that inspection for certain named items is for "informational purposes" only.
Bottomline, be prepared for this aspect of the process and be sensitive to the buyer on the other side without compromising your own position.
Home Appraisal
The home appraisal is another critical component of the home sale. The bank will hire an appraiser to walk through your property and determine its value. If the appraised value comes in significantly less than the purchase price, the lender will not provide the necessary funding to purchase the home, unless the price is adjusted downwards to meet the appraised value or the buyer agrees to bring the additional amount to the closing table.
To prevent these headaches, it is crucial that you accurately price your Arlington VA home. While you want to make as much money as possible, you must price your home according to its value. Work with your real estate agent when determining a price for the home.
Buyer No Longer Wants Your Home
Real estate is a large investment and many buyers may be scared about making the leap. Sometimes they get cold feet and back out of a sale, or certain factors are brought to light that make them no longer interested in the property. While there is often little you can do in these situations, it is important that you look carefully at all of the offers presented to you. You want to choose a buyer who is confident and excited. Buyers who are dragging their feet or are struggling to negotiate a deal are more likely to walk away from your Arlington Virginia Home for Sale.
The home-selling process is complex and can be frustrating, particularly if your home sale is at risk. By working with a qualified real estate agent from the beginning of the process, you are more likely to enjoy a smooth and pleasant real estate transaction.
For any questions on buying and selling a home in the Arlington, Virginia area, reach out to Arlington, VA realtor Norma Skeete today.