Condo Special Assessments in VA – The Good, The Bad and the Ugly
Posted by Norma Skeete on Friday, August 12, 2016 at 5:48 PM
By Norma Skeete / August 12, 2016
Comment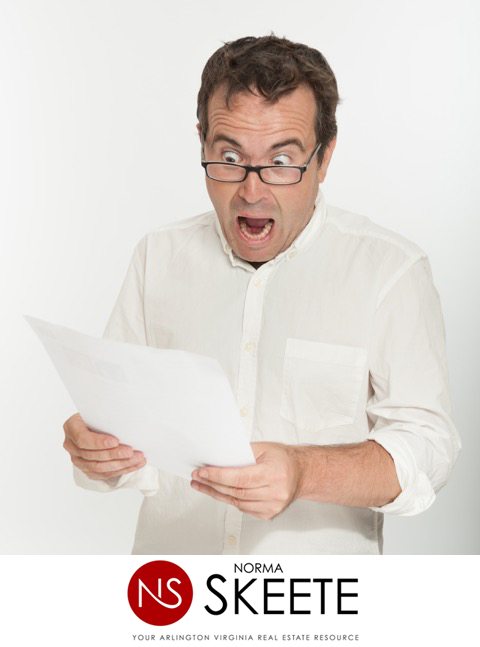 Condo Special Assessments in VA
Special Assessments are generally greeted with dread, apprehension and even suspicion in some instances. But is such a feeling warranted? Let's step back for a minute.
You are already familiar with condo fees whether or not you actually live in a condo. And it is generally understood that condo fees are assessed to cover upkeep and maintenance of the "common areas" (the areas that are shared with the other co-owners of the building) and general management of the building, be it through an outside management company or onsite staff.
Then out of the blue, you might receive a notice from your Association that you are being assessed $$ to cover the cost of something – roof replacement perhaps, replacement of carpets, whatever.
You are not pleased. How did this come about you ask? It's a large amount of money – where am I to get the funds from?
Bottom line, you are not prepared for this bit of news. After all, you have been paying your monthly condo fees.
Special Assessments Should Not Come As A Surprise
First off. This kind of surprise notification is more likely to happen in a less-than-well-run condo community. With these types of communities, there are usually not regularly scheduled Board Meetings due to lack of participation from the co-owners.
Therefore, the result is that there is no one keeping an eye on the financials per recommended best practices as well as future planning. In other words, communities of this sort are being run condo fee to condo fee (in line with how some people live from paycheck to paycheck).
Regardless, you are obligated to pay this assessment since it is covered in the Bylaws of the Association.
That's the "bad".
Special assessments should never come as a surprise. If they come at all, that should occur only after discussion at several board meetings followed by a vote which has been passed by the necessary majority of co-owners. Then such decision and details should be distributed to all unit owners.
Much more palatable.
What are Special Assessments Anyway?
Special assessments are assessments against each co-owner of a condo unit over and above the assessed monthly condo fee. They become necessary when there are no reserves or insufficient reserves (that is amounts put away out of the monthly condo fees) to cover one-off, major items of expenditure, e.g. replacement of an elevator or roof, air-conditioning equipment, carpet replacement. These are usually large amounts required to be paid fairly quickly.
How are Special Assessments Paid?
Many times, the amount assessed is requested in a lump sum. Other times, arrangements are made to spread it over a period, e.g. six months or twelve months. In such a case, the extra amount is added on to the monthly condo fee for the agreed period, after which the condo fee reverts to its regular amount.
How Can Special Assessments be Avoided?
Special assessments can be avoided with good planning. This can only occur with an engaged Board of Directors and Association working in concert with all co-owners. An ideal way is to have committees of co-owners for each major area of expenditure, e.g. Building Maintenance, Facilities Maintenance, Landscape & Grounds, Reserve Fund Planning.
These committees will constantly be overseeing their respective areas, reporting back to the Board at each monthly meeting. Initially, there will be a study for each major item and its life expectancy and anticipated replacement cost.
Based on those studies, a determination can be made as to whether or not the reserves being set aside from current condo fees will be sufficient to take care of a specific item at the planned time.
If it is not, then the condo fees can be adjusted accordingly and/or a special assessment spread over a longer period.
That's the "Good".
The "Bad" is when you are in a poorly run condo complex and most of the co-owners simply ignore the special assessment notice. Not surprising, since these complexes would have already been plagued by high delinquencies in their condo fee collections.
People have been made to just walk away.
This is not hard to do where the "buy-in" was minimal or non-existent, e.g. where the co-owner had taken advantage of a special program allowing purchase with no money down or having it (the down payment) and the closing costs rolled into the mortgage. Meaning that purchaser had no "skin in the game".
You are now, therefore, in a condo complex unable to sustain itself – the market is saturated with numerous units being put on the market at fire-sale prices with no takers.
Bottom line, the moral of the story is that due diligence is critical when purchasing a condo, as well as the expertise of an experienced Real Estate Consultant in Arlington VA. Call Norma Skeete at 703-920-0003 if you are ready to buy a condo in Arlington Virginia.