FAIRLINGTON VIRGINIA TOWNHOMES FOR SALE AND SOLD REPORT TO JUNE 30, 2017
Posted by Norma Skeete on Monday, June 26, 2017 at 5:16 PM
By Norma Skeete / June 26, 2017
Comment
Fairlington VA Townhomes for Sale and Sold Report to June 30, 2017, shows Total Sold Dollar Volume of $3,863,400 representing an increase of 20.46% over the June 2016 figure of $3,207,200. Month-over-Month, however, there was a 7% decrease in this figure from $4,155,800 in May 2017 to $3,863,400 in June 2017. Still, the sellers' market rolls along with the extremely low inventory.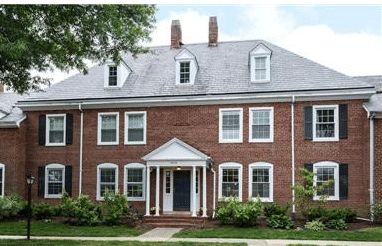 Fairlington Virginia Townhomes
CLOSED SALES FOR ARLINGTON VA TOWNHOMES
There were eight (8) closed sales in June 2017 compared to May's nine (9), a decrease of 11%.
MEDIAN PRICE FOR FAIRLINGTON VA TOWNHOMES
The median price of townhomes sold in June 2017 was $459,500, up 1% from the $454,900 May number.
FAIRLINGTON VA TOWNHOMES AVERAGE TIME TO SELL
It took an average of seven (7) days to sell a home in June 2017, a decrease of 36.4% over the eleven (11) days that it took in May 2017.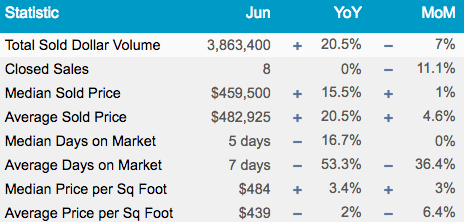 TAKE AWAY FROM FAIRLINGTON VA TOWNHOMES FOR SALE AND SOLD JUNE 2017 REPORT
By every measure, the sellers' market continues. Inventory has hit a new low of merely 0.8% month's supply. Average Sold Price increased by 4.6% while the Median Sold Price increased by 1% while the days on market decreased from eleven (11) days to seven (7) days representing a drop of 36.4% month-to-month and a year-to-year drop of 53.3%.
FAIRLINGTON VA TOWNHOMES FOR SALE
Search for Townhomes for Sale in Fairlington Virginia
Need to sell before buying your Fairlington VA townhome? Find out What Your Home is Worth here.
Contact Norma Skeete at 703-920-0003 if you are ready to buy or for any real estate need.