Financing Options for Arlington VA Condos
Posted by Norma Skeete on Tuesday, August 30, 2016 at 5:27 PM
By Norma Skeete / August 30, 2016
Comment
FINANCING OPTIONS FOR YOUR ARLINGTON VA CONDO PURCHASE
Financing options for your Arlington VA condo purchase are many, however, there are some caveats and special requirements to be mindful of.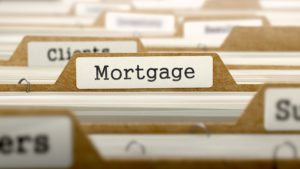 Due to the fact that the common elements of a complex are owned by all the co-owners, lenders are forced to take an interest in the whole condominium complex as opposed to just the unit being financed.
One thing is sure though, it is a good time now to obtain financing of any type. Interest rates are at their lowest level. It is unlikely that these rates will be achieved again once they go on the rise.
Note: There are very different standards for financing investment properties, be it for condominiums or single family homes. This post is not covering financing for investment purposes when talking about financing for an Arlington VA condo purchase.
Types of Financing Available to Condo Purchasers
There are three (3) main types of loan programs –
Conventional loans, otherwise known as Fannie Mae and Freddie Mac
Government loans, otherwise known as FHA (Federal Housing Association) and VA (Veterans Administration)
USDA and other State Bond programs (VHDA – Virginia Housing Development Authority).
Guidelines and Requirements for Loan Programs
Each one of these programs has its own set of guidelines and requirements. These requirements are based on four (4) main factors.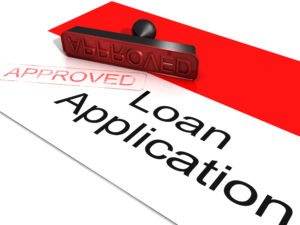 1. Type of Dwelling Unit – Is it a single family residence (SFR), a planned urban development (PUD), a condominium or a multi-unit? In Arlington VA and the rest of the Washington Metro Area, it is not uncommon to have a 2-3 level condo that looks like a townhome. The loan program will be based on the legal classification in the tax records.
2. Down Payment Amounts – Conventional Financing requires a minimum of 3% down on any loan up to $417,000 and are deemed to be conforming loans. For amounts between $417,001 to $625,000 (which is the maximum county loan limit in DC Metro area), conventional loans require a minimum of 5% down and are deemed to be high-balance conforming loans. Any loan above $625,500 will require a larger down payment of 10% - 20% depending on the investor.
Fannie Mae and Freddie Mac do not buy these non-conforming, jumbo loans which carry their own set of guidelines and requirements.
FHA loans require a 3.5% down payment. This amount can be gifted by a family member. The FHA loan limit in the DC Metro area is $625,500 and is governed by county limits for each State. Speak with your lender or check online at
https://entp.hud.gov/idapp/html/hicostlook.cfm
VA (veteran or active duty military) financing allows for a home purchase up to $625,500 with $0 down payment. VA allows for the purchase of a home exceeding $625,500, but a down payment will be required. The approved VA lender will provide further details.
The VA loan limit in the DC Metro area is also set at $625,500 and are governed by county loan limits for each State. Speak with your lender or check online at
http://benefits.va.gov/homeloans/purchaseco_loan_limits.asp
For more information on VA Loans for condominiums, visit my post on "What Buyers Need to Know When Purchasing a Condo With a VA Loan in Arlington Virginia".
USDA/VHDA have their own standards.
3. FICO Score or Middle Credit Score – Lender will use the lowest middle score from multiple buyers, e.g. if Borrower A has a FICO score of 780 and Co-Borrower B has a FICO score of 697, the program availability and rate will be based on the lower score of 697. It's important to note that credit scores and interest rates are based on FICO scores.
4. Debt-to-Income (DTI) Ratio – The Dodd-Frank bill requires that all QRMs (Qualified Residential Mortgages) ($625,501 loan amounts and above or Bond Loans) have a back end ratio of 43% or less.
The back end ratio takes into account all monthly payments reported on the credit report and the full monthly mortgage payment. If a borrower is required to pay alimony, child support or separate maintenance, this is also included towards their back end ratio.
A Few Important Notes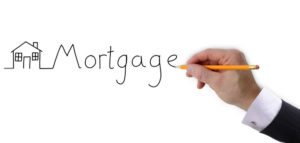 Reserves – You will be required to have reserves on hand. Reserves are considered to be the amount equaling one full monthly mortgage payment, including any HOA or condo dues.
This can be cash or investments. Certain retirement plans will allow you to borrow against the vested amount for your real estate transaction.
As mentioned previously, the condo building must be approved if you are using FHA or VA financing.
Your realtor or lender can assist you with this or you can check the websites below –
FHA Condos – https://entp.hud.gov/idapp/html/condlook.cfm
VA Condos – https://vip.vba.va.gov/portal/VBAH/VBAHome/condopudsearch
As you can see, financing your Arlington VA condo purchase is quite involved and one of the reasons why this item requires your attention before you embark on your condo search.
I am always ready to assist. Further, if you are in the market, please call or text Norma Skeete at 703-920-0003 for information on Condos For Sale In Arlington, Townhomes In Arlington VA.