Great Places to Eat in Arlington VA
Posted by Norma Skeete on Monday, August 29, 2016 at 5:35 PM
By Norma Skeete / August 29, 2016
Comment
Looking for a great spot for breakfast, lunch, or dinner? The Arlington area has some amazing places, hidden gems, and fantastic new restaurants that offer everything from cheap eats to fine dining. Here's a list of some of the great places to eat in Arlington VA.
On the Go - Fast and Cheap Eats
Whether you are grabbing a bite between meetings, a quick breakfast, looking for the next great food truck, or simply a broker on the fly, here's some of the best grab and go and cheap eats in Arlington Virginia.
If you're looking for fast, delicious Mexican food you have to come to Uncle Julio's. Whether it's their perfectly marinated Connie Asada, homemade guacamole or their famous beans and rice, nothing goes better with a cold beer on a Friday night than some delicious food at Uncle Julio's. There are several locations around Arlington to choose from.
Located in several locations around Arlington, (as well as Alexandria, Fairfax and Falls Church), the Lost Dog Cafe serves up craft beer, crispy pizza and mouth-watering sandwiches like the Lola Lab, a warm pita filled with homemade black beach dip, melted cheese, and fresh avocado. Or maybe something totally unique like the Pound Hound; three layers of french toast with ham, turkey and melted Swiss all coming together with an unlikely pairing of strawberry preserves. This is a place not to miss!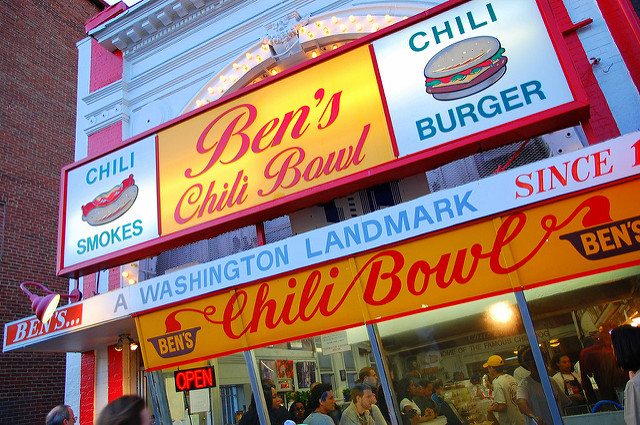 Craving a perfect bowl of chili? Head over to Ben's Chili Bowl in 4 locations, one being right here in Arlington at 1725 Wilson Blvd., for variations of chili, like the Half-Smoke, half pork, half-sausage frankfurter topped with the famous chili. Maybe just a bowl of the chili-con-carne topped with shredded onions and cheese? Whatever you get here will fill you up at a cheap price. Another of Arlington Virginia's great places to eat!
Located in Clarendon, this Vietnamese lunch spot offers vegetarian and meat lovers meals to satisfy any craving. Banh Mi's, Pho, and savory spring rolls all pair beautifully with each other no matter what combination you get. Looking for a fast Vietnamese lunch joint? This is it!
Bob & Edith's is not only one of the great places to eat in Arlington VA, but it also has been around forever and is open around the clock - 24/7! Looking for the ultimate comfort food? How about good old fashioned steak and eggs? Homemade sausage gravy on fluffy biscuits? Custom made omelets and great lunch and dinner specials like a ham steak, homemade meatloaf and crispy and juicy fried chicken. This is the quintessential American diner and no better place to fill up late night or early morning.
[Read more: Best Arlington Neighborhoods for Foodies]
Fine Dining
Located in the Westmont neighborhood, Marble and Rye features over 150 whiskeys and is quickly becoming Arlington's premier bourbon destination. In addition to their well-stocked bar, they also offer brunch and a fabulous dinner menu with items such as Thai steak with peanut vinaigrette and mango, high-end burgers and classic wood fire pizzas. This may not be the finest dining in the land, but you'll feel like royalty eating here.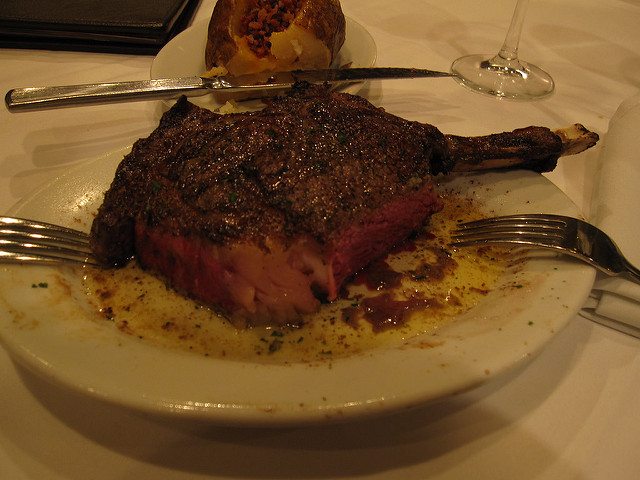 A list of great places to eat in Arlington VA would not be complete without Ruth's Chris Steakhouse and this location is one of its finest -. The fabulous ambiance, elegant dining and phenomenal views from its 11th-floor location at 2231 Crystal Drive. Not only are you going to get one of the best steaks in town, but the sides, appetizers and toppings guild the lily on these mouth-watering feasts. Perhaps some crab stuffed mushrooms, or osso buco veal ravioli to go alongside your 16-oz juicy rib eye.
Want the best steak in town? Ray's has continuously been given this title by locals and tourists alike. From tender filets to meaty and juicy rib-eyes and even fire-grilled burgers or a delicious bistro bite from the vegetarian menu, almost everyone can find exactly what they're craving in this Arlington hot spot.
This French bistro has been around for years and it offers a beautiful lunch and dinner menu located at 6876 Lee Highway in Arlington. Chef Jacques Imperato is the owner and chef cooking up fantastic dishes like a homemade pate with balsamic onion compote or rack of lamb with an herb crust and thyme sauce. There are vegetarian dishes such as the vegetable crepes and homemade gnocchi with fresh mushrooms.
Laid back with a fine dining menu - The Carlyle in Shirlington, another of the great places to the east in Arlington VA, offers alfresco dining on Campbell Ave for brunch, lunch or dinner. Large dinner salads bursting with bright flavors and beautifully grilled crab cakes all compliment the wine pairings or tasty appetizers. This is a perfect spot for brunch with the family, lunch with the girls or a quiet date night.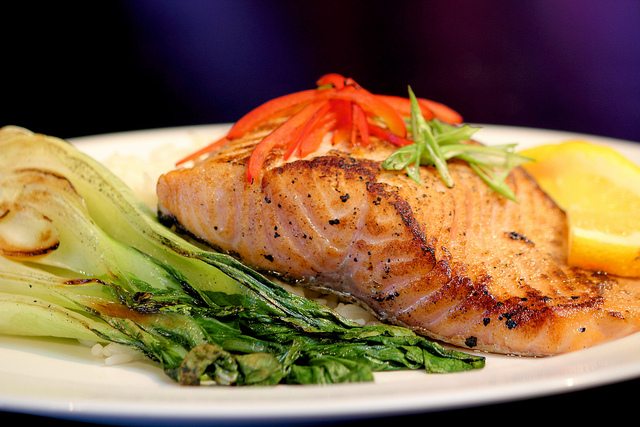 Don't let the name throw you; this amazing restaurant is where you go for great seafood in town. It more than earns its place on the list of great places to eat in Arlington VA. Located in Crystal City, diners can choose from over 40 varieties of fresh fish and shellfish, 365 days a year! This restaurant also has received the "#1 Best Seafood Restaurant" by USA Today, the "Best Crab Cakes" and the "Best Place for Great Seafood". They offer annual events like the Oyster Festival and even a market where you can take the catch of the day home and prepare it yourself. Don't miss this place if you love good seafood.
Stay tuned to my blog for more great tips, insights, and information on the Arlington area.
If you are in the market, please call or text me at 703-920-0003 for information on Condos For Sale In Arlington, Townhomes In Arlington VA