Seven Important Things To Note When Buying An Arlington Virginia Condominium
Posted by Norma Skeete on Saturday, May 21, 2016 at 5:59 PM
By Norma Skeete / May 21, 2016
Comment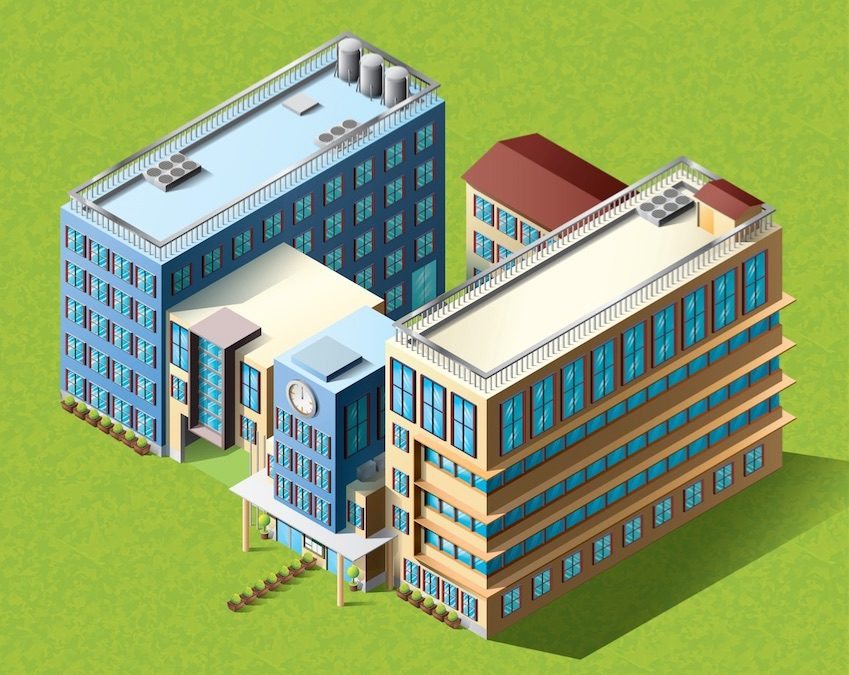 Ownership
With a condo, you are purchasing the space between the four walls of a unit, so that automatically you are in partnership with the other owners through the Homeowners' Association regarding all other areas and amenities, known as "common areas". You collectively own the common areas (shared space) along with the other co-owners.
This is a major distinguishing fact between purchasing a stand-alone home and a condominium unit.
Management
All condos have a management element in place. Depending on the size of the condo complex or building, this could be a large management company offering its services to many other condominiums, or it could be a small staff employed directly by the Association.
Big or small, the purpose is to oversee and take care of the common areas of the condo complex or building.
How the building is cared for is a reflection on the management and can be a red flag, which should not go unheeded when making a condo purchase in Arlington VA.
How is the condo building managed? Is it by a reputable management company with a good track record? This can have a great impact on the enjoyment or otherwise of your home and its resale value. Therefore, do your due diligence prior to purchase.
Who pays for this management? You do, by way of your condo fee.
Condo Fees
If you buy a condo, there is no escaping the condo fee. This fee pays for the management of the common areas – hallways, elevators, roof, laundry rooms, pool, garbage disposal, gardens, etc.
The size of a particular condo building and the amenities that are included will affect the size of the condo fee.
A very low condo fee in and of itself is not necessarily a good thing though. Yes, it is good for your pocketbook; however, it could be the case that the fee is low because proper reserves are not being set aside for the replacement of large capital items.
This will set you up for unpleasant special assessments down the road. You should be looking at condos where a portion of the fees is earmarked for capital items and placed into a reserve fund.
So What Are Special Assessments
A special assessment is where unit owners are asked to come up with large one-time payments over and above their regular condo fees to take care of capital items and periodic refurbishment of the condo complex, e.g. replacement of carpets, roofs, elevators and the like.
It becomes necessary when adequate reserves have not been set aside out of condo fees to take care of the inevitable replacement of large items. Therefore, make sure that you check the Condo Docs within the contingency period of your contract for evidence of this.
Information on this can also be found in the minutes of Board Meetings.
FHA Approval
When seeking FHA loan financing for a condo, it is not enough for you the prospective borrower to get approved; the condo building itself has to be FHA-approved as well. Through a very complicated process, condo buildings can apply for this approval which, after initially granted, has to be renewed every two years.
This approval has to do with minimum requirements regarding occupancy, reserves, owner-occupied units vs investor-owned units, among other things.
At this time, efforts are underway to reduce this burden somewhat by lifting certain requirements.
Still, this approval ensures that certain standards laid out by FHA are met.
This is a good thing for you the purchaser. It means that you can be assured that a particular condo building has to maintain certain minimum standards with regards to fiscal responsibility. So even if you are not interested in FHA financing, it is not a bad idea to seek out FHA-approved buildings.
On the flip side, when you are ready to sell, this is also a great advantage, since you want all financing options available to all buyers. For older unit owners who may wish to utilize a reverse mortgage, an FHA-approved building is vital as well.
Condo Docs
These documents are required to be given to you under the terms of your contract. Never make the mistake of not reading them. They contain all the information regarding the complex – House Rules and Regulations, financial information, do's, don'ts, ifs and when's. This is where your title or escrow company will find information on any amounts owed by the seller directly as well as delinquencies for the complex as a whole. This makes it imperative to have a good title company in case you miss these items.
Nevertheless, if there is something scary that you cannot accept, you can use this as a way of voiding the contract.
So, this is a very important item when purchasing a condo in Arlington VA.
House Rules and Regulations
These are as varied as the types of condo units and condo buildings. Typically, you can expect information on move-ins and move-outs, parking, exercise room and other amenities protocol; what you can and cannot do to the immediate exterior of your unit, etc.
Pay attention, and if you feel there are rules that you cannot live by, use your contingency to void the contract.
You can find all Arlington, VA Condos for Sale here, and remember to take note of these seven items when buying a condo in Arlington VA.