YES, YOU DO NEED INSURANCE FOR YOUR ARLINGTON VIRGINIA CONDO
Posted by Norma Skeete on Saturday, May 14, 2016 at 6:24 PM
By Norma Skeete / May 14, 2016
Comment
Condos and Insurance in Arlington Virginia.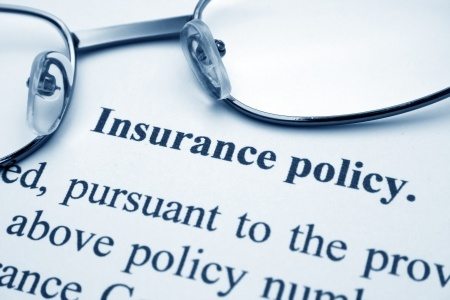 Are you one of those people who think that you do not need individual insurance because you are covered by the Condo Association's policy? Whether or not, let's talk.
It is good to remember that you own the area within your unit, therefore you are responsible for the contents/personal property and any pipes that do not emanate from outside. Therefore, automatically, there is no question that you and you alone will be responsible for your personal property. As to other damage, your liability will be defined in the Governing Documents of the association.
Therefore, the Governing Docs could state that the Association is only responsible based on the original cost of whatever was damaged, so that if you had undergone major renovations, you would not be reimbursed based on the renovated value, thus leaving a big gap for you to fill; hence the need for your own insurance. Also, if the water intrusion was as a result of a malfunctioning appliance or whatever from a neighbor unless that neighbor was negligent, you would still be responsible for the damage – again, hence the need for your own insurance.
Please also note that you will always be responsible for the Association's deductible whenever a claim is made under the Association's policy due to your negligence.
Most Associations have "single-entity" coverage, which like bare walls coverage insures the general and limited common elements. This coverage also extends within individual units to fixtures, appliances, walls, floor coverings, and cabinetry, but only for like kind and quality to that conveyed by the developer to the original owner.
What is proper insurance if you own a condo in Arlington VA?
To be properly insured as the owner of a condo in Arlington VA, you should seek out and obtain an HO-6 individual homeowners policy. It will provide coverage for personal property, unit improvements, betterments, additions and alterations, additional living expenses and personal liability. You should also obtain a copy of your Association's Master Policy Declaration Page to supply your insurance agent to ensure that the correct amount relative to the Master Policy deductible is included in your individual policy.
As you can see, being properly insured when you own a condominium in Arlington VA is somewhat complicated and should be dealt with as such prior to an incident. See other post entitled Condos and Water in Arlington Virginia.
If you are thinking about buying or selling a home in Arlington VA, please call or text Norma at 703-920-0003 or email [email protected]. Search all Arlington VA condos here.